When we chatted last month, we'd just wrapped up our Voyager VR pop-up theatre at Ace Hotel, and we were packing for a trip to the Tribeca Film Festival. But spring is such a busy season for VR that we also tacked on a quick sortie to Cannes!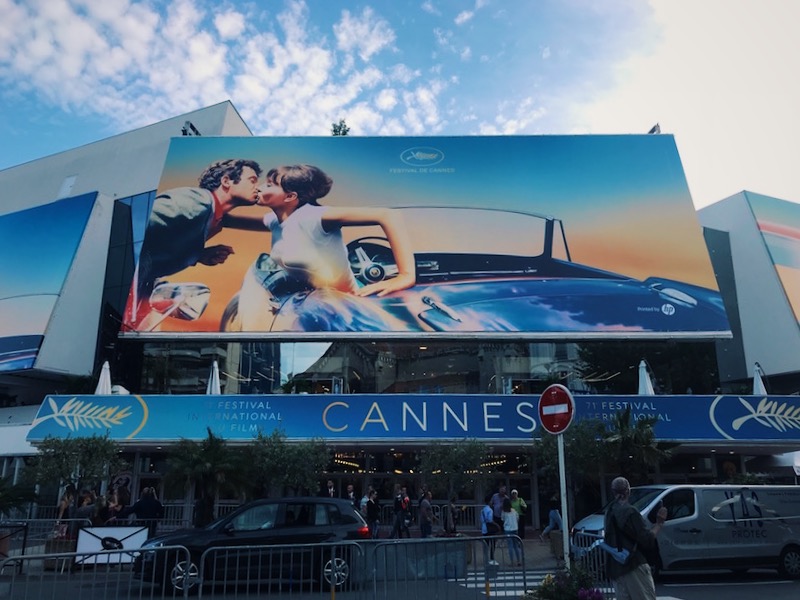 Robert De Niro approves.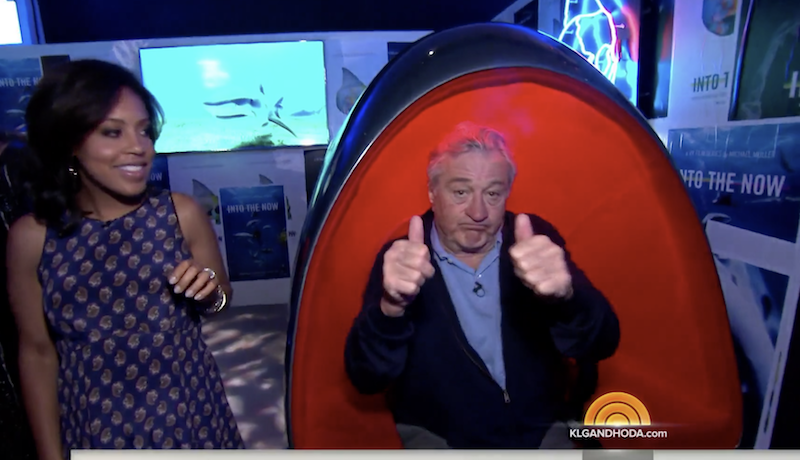 Sundance created the template for VR exhibition at film festivals: a dedicated building (or three) filled with museum-quality installations. But in many ways, Tribeca perfected it.
The challenge with showing VR in public is negotiating through-put (how many people can watch it) with user experience (how pleasurable it is to watch). As a festival, you want to get as many people through the door as possible. But as an artist, you want your audience to have the most sanctified experience.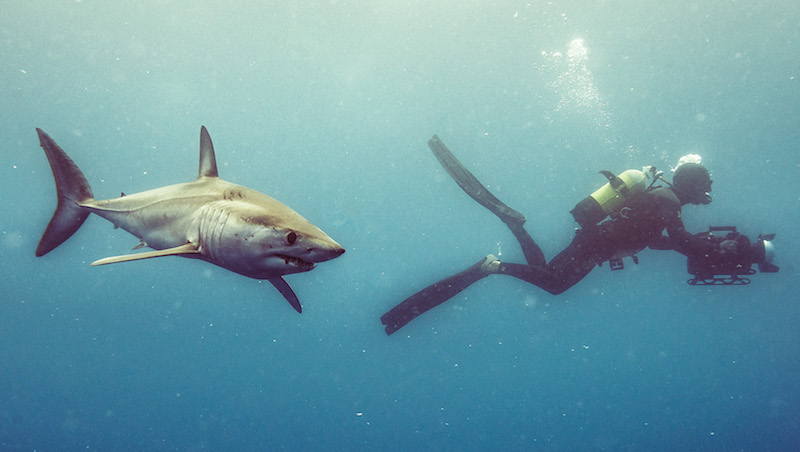 VR is a vulnerable medium. Viewers are literally blind for the duration of whatever they're watching. So comfort and safety are essential. And so is peace and quiet. You can't engage with an immersive documentary about the holocaust if you're worried about someone stealing your purse, or if everyone around you is cackling like they're at a cocktail party.
Tribeca gets this. And since 2016, they've turned a floor of 50 Varick Street into a VR sanctuary. In one-hour blocks, they allow a fixed number of guests to explore the space and watch as much work as they possibly can—without feeling like they're waiting in line on a Saturday at Disneyland.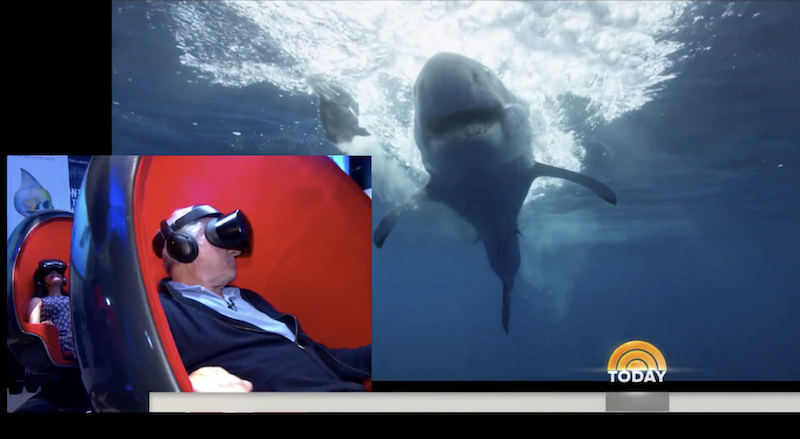 After being selected to premiere at the Tribeca Film Festival, RSA Films decided that the best and only way to show Michael Muller's gorgeous—and depending on your tolerance of sharks, terror-inducing—documentary, Into the Now, was to have a dedicated theatre of Voyagers to show the experience.
And guess who loved it? Robert De Niro! In fact, of the 30 VR experience at Tribeca this year, Into the Now was one of just two pieces he plugged on the Today Show! And what was the third? Angel Manuel Soto's Dinner Party, which was part of our program at Ace Hotel!
Meet Michael Muller.
Michael Muller takes photos of famous people. And he shoots campaigns for the world's biggest brands. But all of that, in a sense, is in service of his true passion: sharks, and preserving the environments where they live.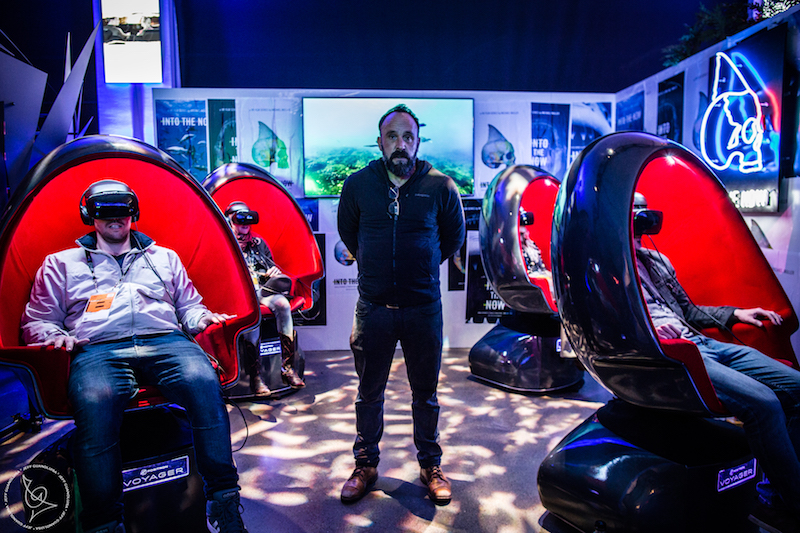 Since 2006, Michael has been photographing and filming the ocean's alpha predators. But in his 2018, Tribeca-premiering VR documentary, Into the Now, Muller turned to the 360-degree frame to bring audience's closer to great whites, hammerheads, and whale sharks than, frankly, a lot of us feel comfortable getting.
After showing Into the Now on Voyager last month, Muller took time out of his break-neck schedule to answer a couple of questions about his experience.
Team Voyager: What was your reaction the first time you saw Into the Now in Voyager?
Michael Muller: I really enjoyed watching my film on Voyager because of the weightless "feel" of my feet leaving earth; it mimics the experience of being underwater—where most my film takes place. That added layer of immersion is major.
TV: What does Voyager's motion add to the audience's experience of watching your piece?
MM: The motion adds the ability for me to direct the viewer to what key action I want them to experience, instead of them constantly searching for it. It allows them to sit back and really dive into the story without distractions.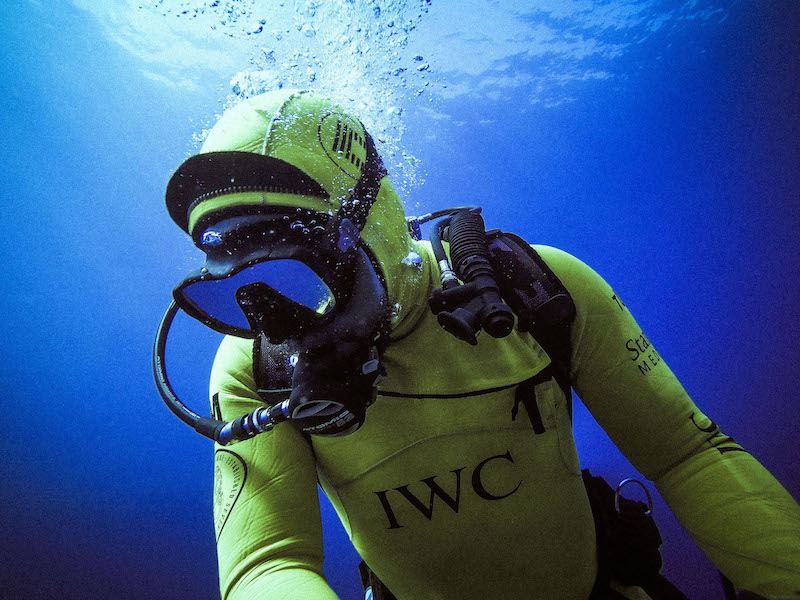 TV: At Tribeca, did you talk to viewers after they watched Into the Now in the chair? And if so, what did they tell you?
MM: At TFF I got a lot of feedback from viewers. The hugs and thank yous are what hit me hardest and most deeply. After photographing for 33 years, I don't think anyone had ever hugged me after viewing one of my photos.
TV: Now that you've collaborated with the Positron team on Into the Now, does it change the way you approach your VR storytelling? Do you think Voyager will influence the way you craft your narrative or move your camera?
MM: I will always shoot VR for multi-platform exhibition. But if I had my choice, I would love for everyone to see this series—and everything else I shoot—on Voyager.
Voyager sur la Croisette.
Before we'd even readjusted from Eastern Daylight Time, we had to cross the Atlantic and set up shop in the southeast of France!
We've been collaborating with the film distributor and location-based VR company, mk2, for the last year. In fact, we've had two Voyagers at their home base in Paris since last fall. But we traveled to Cannes this year to make a mega-exciting announcement: mk2 is the first official European distributor of the Voyager VR chair!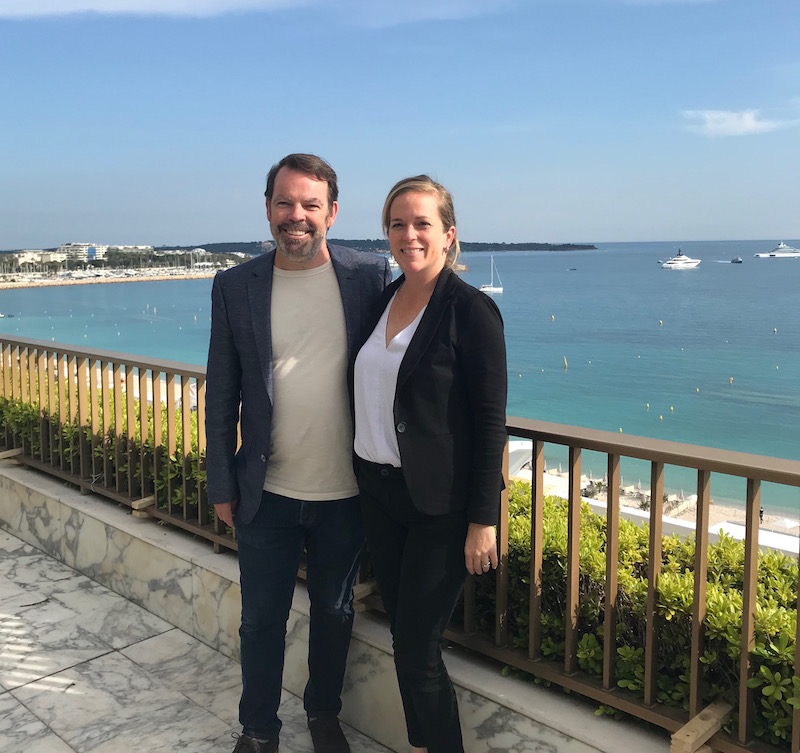 What does this mean? It means mk2 is building out permanent VR centers in Europe and beyond, and will be representing sales for Voyager exclusively in France and Spain! Audiences in both countries can venture to the Voyager-powered mk2 theatres and watch the latest and greatest cinematic VR in our super-comfortable, dynamic, motion-controlled chairs.
If you needed an excuse to visit Southern Europe this year, well, now you have one!
Space, Dinosaurs, and SDKs.
Voyager made its name adding motion to cinematic 360 video experiences. But our goal has always been to support 6DoF experiences built on Unity and Unreal. And guess what? Now we can! As of this month, we're officially offering software development kits (SDKs, for you developers out there) for both game engines.
This means roomscale VR artists can design their motion during post-production. So by the time you're ready to show your work on Voyager at Venice or VRLA, you'll be ready!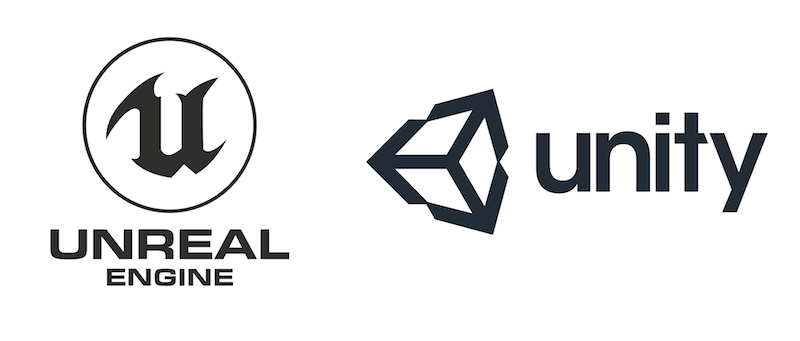 Finally, next month we'll be posing questions to one of our all-time favorite VR artists: Paul Raphaël of Felix & Paul!
We first worked with him on Space Explorers: A New Dawn for its 2018 Sundance premiere. More recently, in advance of the much-anticipated release of Jurassic World: Fallen Kingdom, Felix & Paul created a stunning VR experience called Jurassic World: Blue—now available through Oculus—and collaborated with us on the motion-controlled Voyager version.
Tune in next month to hear directly from one of the preëminent VR geniuses on what he thinks Voyager brings to VR, and find out how you can roam with the dinosaurs of Jurassic World!