We hope you have had a productive and fruitful year, and want to wish you a very warm greeting for the holiday season.
As 2018 comes to a close, we wanted to share 12 highlights of the year that we are grateful for:
#1 Positron ran and operated its first pop-up Voyager VR Theater open to the public at the Ace Hotel— selling out every seat and every show for a one-hour block of award-winning VR films, even after adding additional shows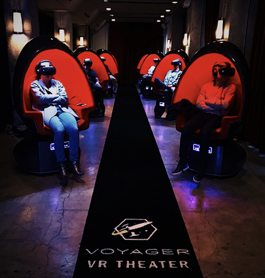 #2 Cannes Film Festival — we partnered with MK2 Films as the official distributor of Voyager VR chairs in Europe. Check out their cool LBE VR Space configuration tool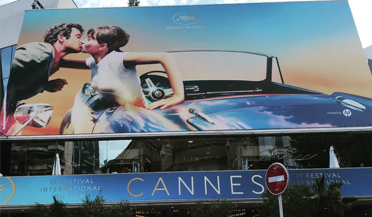 #3 Steven Spielberg experienced the Voyager chair — and had very good things to say about it (more about this in an upcoming dispatch. Also, Robert DeNiro and Steven Soderberg).
#4 Shady Friend, the first VR COMEDY made specifically for Voyager with scent, haptics and motion, starring Nic Rutherford, Minka Kelly and "Weird Al" Yankovic was produced by Positron Studios and Ralph Smyth Entertainment. Coming in 2019.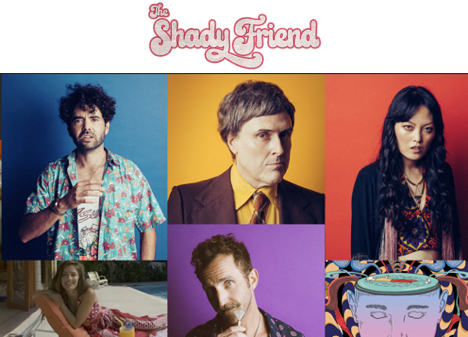 #5 First Man — the first 6DOF VR piece for Voyager from Universal Pictures, CreateVR, and RYOT—was introduced to moviegoers in multiple cities across the U.S. and premiered at the National Air & Space Museum in D.C.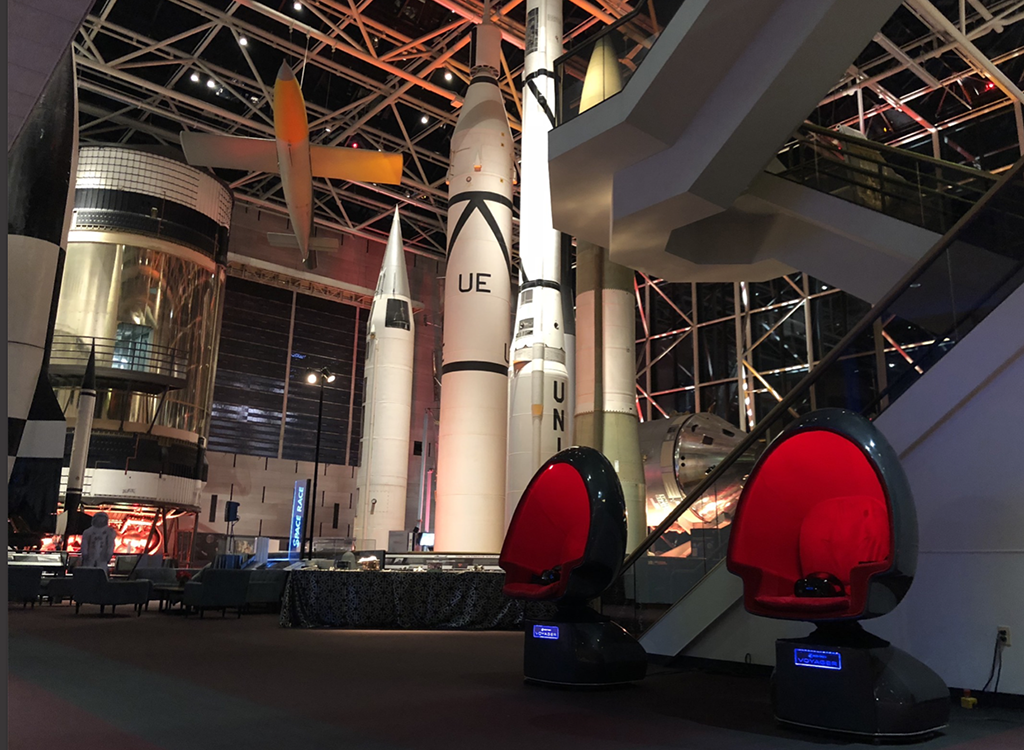 #6 Walt Disney Studios brings Voyager to their acclaimed StudioLab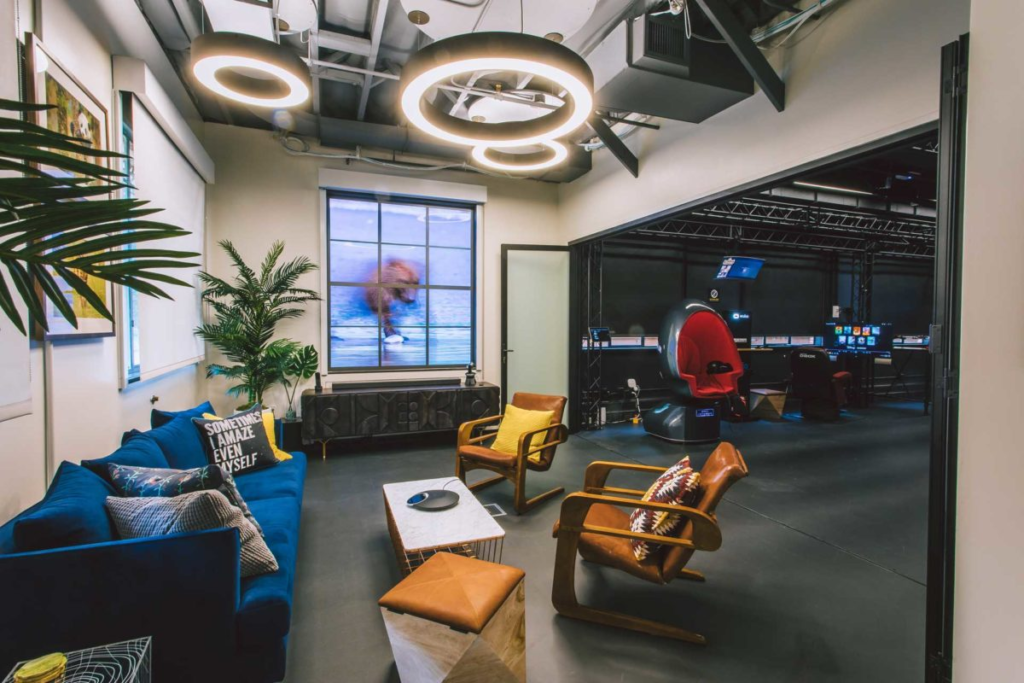 #7 Dreamworks Animation acquires a Voyager for an exciting animation VR project we will announce in 2019
#8 Adult Swim wins the award for the most creative buildout of Voyagers we've seen!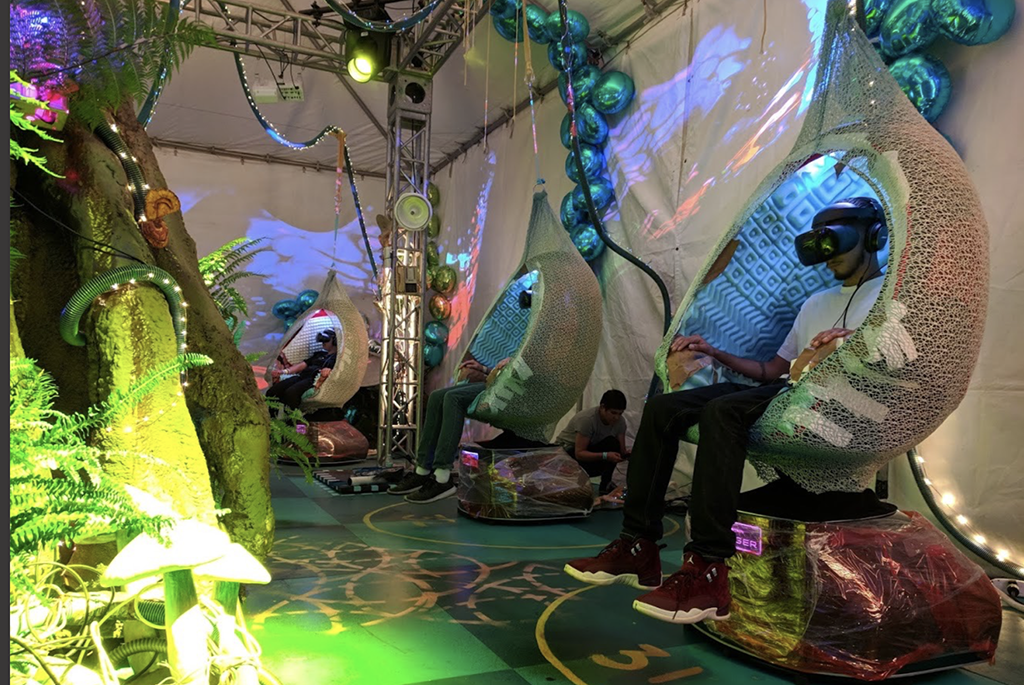 #9 Voyager isn't just for entertainment— this year we had enterprise clients such as Draper acquired chairs for showing how they fight cancer. Lipscomb University became the first film school to acquire a chair for its research & educational program.
#10 – Official partnership with Technicolor launched the Mars Home VR experience with real NASA astronauts — Voyager Theaters™ coming to a museum near you soon.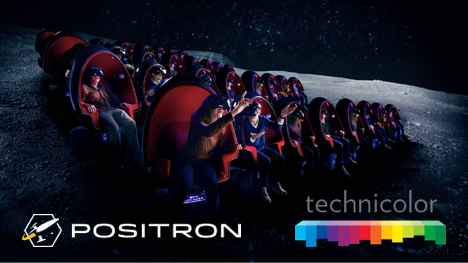 #11 – Positron grew our team by 33%, our inventory by 200%, and moved into a new warehouse space near downtown LA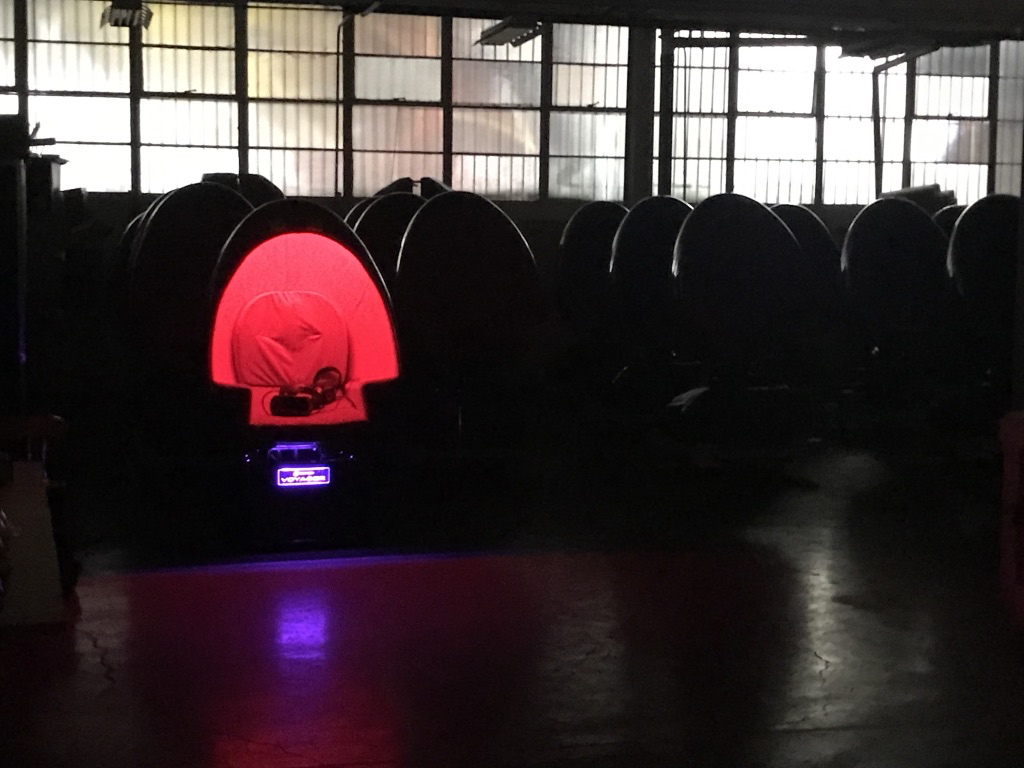 #12 Positron starts 2018 by winning Business of The Year from the City of Glendale, and ends the year winning a Lumiere Award for its contribution to cinematic VR. The Lumiere Awards are presented to the most innovative companies in advanced imaging, and along with Google, Apple, Dreamworks Animation, and Cisco, we were proud to receive this honor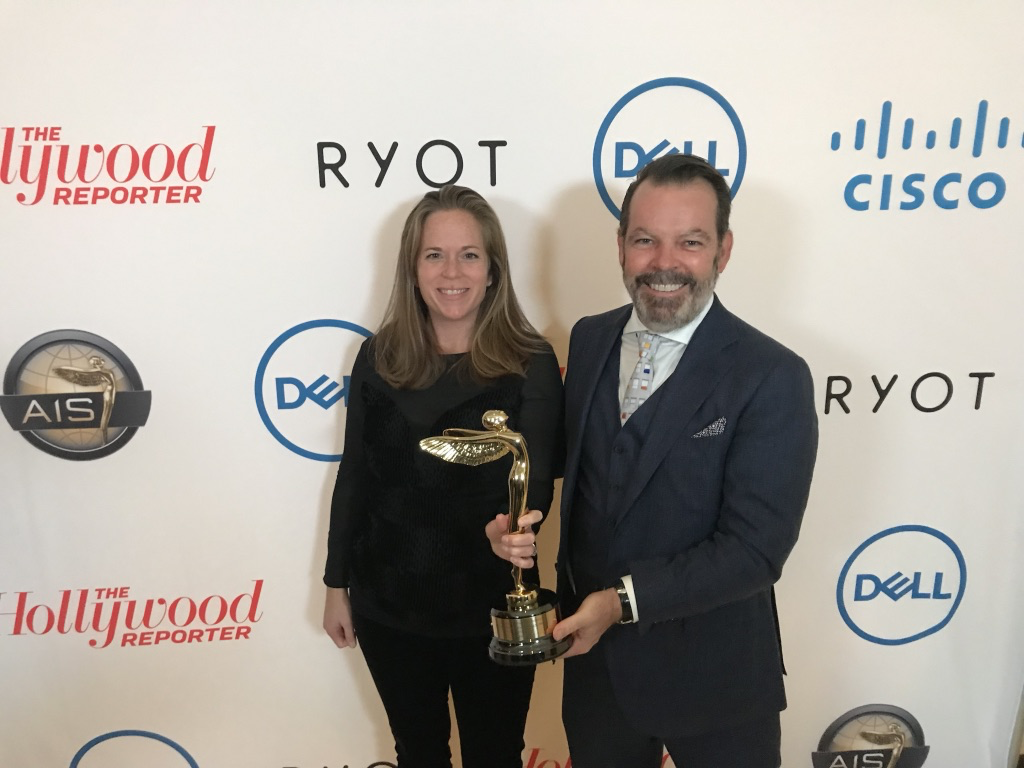 We continue to believe in our mission of elevating and transforming immersive storytelling. In 2019, Positron will be about much more than Voyager chairs… we have some exciting developments in that we can't wait to share!
From our team at Positron, we would like to wish you and your loved ones a very special holiday season!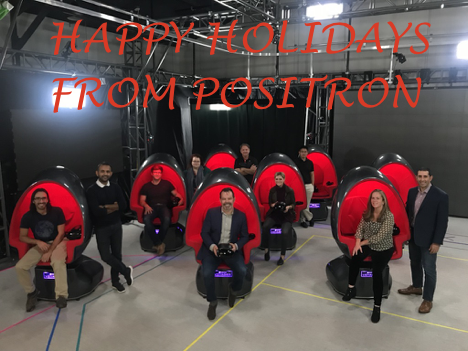 – Jeffrey Travis, CEO