That's a wrap! Breaking news on Positron in today's VARIETY:
PRINCIPAL PHOTOGRAPHY WRAPS ON VR COMEDY 'SHADY FRIEND' STARRING NICK KOCHER, NICK RUTHERFORD, MINKA KELLY AND 'WEIRD AL' YANKOVIC
The First Multisensory VR Experience Created Entirely for the Positron Voyager®
Click here for Variety story: https://variety.com/2018/digital/news/weird-al-yankovic-vr-shady-friend-positron-1202909894/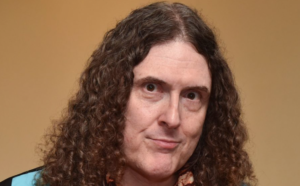 Yes, it's true — principal photography has wrapped on our VR comedy short SHADY FRIEND starring Nick Kocher (former writer, "Saturday Night Live"), Nick Rutherford (Brigsby Bear, former writer, "Saturday Night Live") Minka Kelly (The Roommate, "Friday Night Lights") and 'Weird Al' Yankovic. The film, which is produced by Positron and Ralph Smyth Entertainment is the first multisensory VR experience incorporating immersive and interactive VR, scents, motion, and haptics created from the ground-up for the Positron Voyager®. 360 and volumetric filming took place in Los Angeles, CA.
Fresh off a rough breakup, Ben (Kocher) just wants to spend the day all alone in his apartment. However, when his shady friend Nick (Rutherford) drops by unannounced and accidentally gets him high on the wildest, most illegal hallucinogenic on the black market, he's forced to endure a bizarre and trippy vision quest that may or may not help him repair his broken heart.
Directed by Andrew Disney, SHADY FRIEND was written by Andrew Disney and Bradley Jackson. The film is produced by Jeffrey Travis for Positron and Andrew Lee and Russell Wayne Groves of Ralph Smyth Entertainment, and sponsored by OWC. Ricardo Diaz served as Cinematographer with Shyam Kannapurakkan as the VR Supervisor and Jeremy Vanneman as the VFX Supervisor. OWC provided their Project Valkyrie portable enterprise data storage system.
Following a successful seed round raise at Sundance 2018, Positron is now in discussions with investors for a larger Series A raise. With SHADY FRIEND being the first piece of VR content from Positron Studios, the Series A raise will fund a slate of new VR content as well as the expansion of Voyager VR chairs at locations worldwide.
---
Until next time.
Stay tuned next month for news on where you can experience the magic of cinematic VR in Voyager, plus thoughts from our founder, Jeffrey Travis, on how the Voyager platform will bring creators and audiences even closer together!